What would you do if you found your dog raiding a box of chocolates ?...Which flowers aren't safe for you to have in the same house as a cat?....Would you know what to do if you found your pet with a large open wound?....What are the essential steps to take if your pet is involved in a road traffic accident?...What are the key signs of ill health you should spot early to save your pet's life?
PET LIFESAVERS™ is so much more than first aid! It's all about giving you the knowledge you need to protect and help your family pets or those in your care.
5 reasons why you should be a PET LIFESAVER
Learn From An Expert

Paul Aldridge draws on nearly 20 years of front line experience as a vet dealing with canine and feline emergencies. Paul has condensed this knowledge into a series of video presentations to help you recognise and deal with challenging situations that you could realistically face as a pet owner or carer. Very few if any pet first aid and safety courses come close to a tutor of this calibre with a depth of veterinary knowledge and experience to refer to. Paul doesn't speak about theoretical dangers and potential life-threatening situations. He has been there, saved many lives and wants to help you become a life saver too.

Fully Guaranteed..Your Investment is Safe!

All our products and services are fully guaranteed and so your investment is safe. Our aim is to provide you with authoritative, easy to follow help and advice that could be invaluable should the worst happen.

Flexible and Convenient

Pet Lifesavers is an online course. You can login and work your way through the programme in your own time. The course is broken down into 4 modules each with its own clearly-labeled video playlist. This means you can quickly find a specific video if you want to refer to it at any time. The short video presentations are accompanied by tests and a quiz. You can also download full transcripts for reference.

Always Available For Help

You can login and watch your videos at any time. So, if you need to check something or refer back to a video you can simply login and find the relevant section quickly and easily.

Get Recognition For Your Study

You don't have to do the self-assessments and quizzes but if you do and score 75% or more then we will send you a personalised Pet Lifesavers Certificate of merit
Watch a video clip about common poisons...
Watch a video clip about what to do if your pet is run over...
Emergency Care Vet Paul Aldridge MRCVS
Meet The Pet Lifesavers Vet...
Paul Aldridge graduated from Liverpool Veterinary School in 1995. Since 2000, he has worked in the largest Emergency Out Of Hours Clinic in the UK . He is interested in all aspects of Emergency care, particularly surgery. Paul has co-authored a leading textbook about nursing emergency patients. He has two dogs of his own.
We've Jam Packed Everything Into This Simple System, So You Can Succeed With Ease...
PET LIFESAVERS™ is divided into 4 Modules. In each module the video topics are clearly listed so that you can see what each video is about and find the information quickly if you need to refer back to anything.
Module 1 - First Aid And Saving Life

In this module you will learn crucial aspects of first aid for your cat or dog. Paul discusses how to treat cuts and minor wounds and tells you what to do if things are more serious! Know what you should do if you have to transport an injured pet to your vet or emergency clinic. Listen to Paul  explain what to do with heat stroke, fits, burns and scalds. What to do with bites and stings and how best to deal with vomiting and diarrhoea. Paul also explains what to do if you have to deal with electrocution or drowning incidents.

Module 2 - Common Poisons

In Module 2 you will learn all about  dangerous foods, poisons and chemical hazards around the house and garden- some of these you will know about and some you won't! Which common human medicines are toxic to pets? Which common flowers we often have in the house can be lethal? Which everyday foods are toxic for dogs and cats? Paul draws on his 20 years of managing these problems at the sharp end to give you his invaluable advice as to what you should and shouldn't do if you suspect your pet has been poisoned

Module 3 - Seeing Danger

Paul explains 10 crucial signs you shouldn't ignore and why. If you see any of these you should act soon….For others you need to ACT RIGHT NOW!

Module 4 -Real Life Situations

In this section of the course, we start putting your new found knowledge to the test!
Don't panic it's not an exam! It is a self -assessment where you can test yourself in some imaginary situations. Read through the descriptions and imagine you are faced with the problem. Then  click on the "See what Paul would do " link and read his answers. If you want to, you can then go back over the relevant videos so that you fully understand why he suggests doing certain things. It's a great way to see how much you have learnt.

Quiz

Well that's it!…nearly. You will have been through all the course materials by now and Paul has put together a multiple choice quiz.  If you don't pass first time then go back over the areas you weren't sure about and attempt the quiz again.

Of course, you don't have to do the quiz!  If you do and you score 75% or more we will send you a  personalised PET LIFESAVERS™ Certificate of Merit by email. You can print this and display it with pride.
We do people say about PET LIFESAVERS™.....
Thank you so much, really useful and helpful 🙂
Thank you so much for doing this!! Learning a great deal! Can't wait for the next seminar!
This programme will give me the confidence to deal with an emergency - highly recommended
Brilliant stuff - thank you :o)
You will also get these Special Bonuses which are immediately available when you login...
PET LIFESAVERS™ is brought to you by The Veterinary Expert.com. When you login to access your PET LIFESAVERS™ course you will also have access to these two one hour presentations delivered by leading experts.
Bonus 1 - Feeding For Optimum Health

With so many diets available today for our dogs and cats, how do we know we are feeding them for optimum health? Do we feed a commercial diet? If so, which one? Is it better to feed a homemade or raw diet and, if we do, are there are potential pitfalls? In this webinar, leading veterinary nutritionist Dr Marge Chandler answers all these questions and many more from a very practical yet scientific and evidece-based position. Listen to an expert with years of specialist clinical experience. An hour of your time very well spent!

Bonus 2 - Dental Homecare

Should we brush our pet's teeth? If so why?  What does a healthy mouth look like and what warning signs of gum disease should we be looking for ? Do raw diets stop dental problems in our pets and what about those chews that claim to clean our pet's teeth? Does my dog really need a general anaesthetic to have their teeth cleaned? These are just some of the important questions that dental expert Peter Southerden answers in this extremely popular Veterinary Expert webinar.
Full 100% Money Back Guarantee...
We want you to have access to the best health information out there…period! Randomly searching for information about a complex  problem can lead you in totally the wrong direction.
We hand pick experts in their field to provide you, the pet owner and carer, with authoritative information you can trust. When you are searching for help and advice, there is no substitute for an expert view. So don't settle for anything less!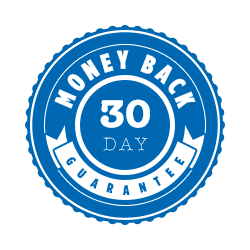 PET LIFESAVERS™ -  Get Started Today!

You just never know when you could need this information and training
Remember that with PET LIFESAVERS™ you.....
Learn from a very experienced emergency vet
Work through the programme in your own time
Access your videos and training whenever you want
Easily navigate through the programme and find what you want
Rest assured with our 100% , no quibble money back guarantee
Get peace of mind- you'll know what to do and how to recognise a pet emergency
n
Frequently Asked Questions...
Do you cover poisons and poisonings in the course?

Yes, Paul goes into the most common poisons that can affect dogs and cats in great detail. He explains how they can cause a problem, what to look out for and exactly what to do if you suspect your pet has been poisoned. What you do in the initial stages can have a HUGE impact on how successful treatment will be. So, yes the crucial area is covered in detail by a very experienced vet!

How long is the course?

The course is a series of recorded presentations that you can work through in your own time. You have access to all the content for a full year giving you plenty of time to go through it. It is broken down into sections (modules), each one covering an important aspect of emergency care and pet safety. Each module has approximately one hour (plus) of training videos which are broken down into bite-sized topics to help learning and for easy reference.

Do we have to do the tests and quiz?

No you don't. You can test yourself in our real life situations but only you know how well you did. The end of course online quiz is entirely optional. If you score more than 75% we will send you a certificate of merit to keep and print. We know some people will want to do the quiz and get the Certificate, but the main purpose of the programme is to help people see danger and save life. Of course, we hope you are never in a situation where this is necessary but if you have been through the PET LIFESAVERS™ programme you will be much better prepared should the worst happen.

What is the cost of the course?

The complete course is just £47 !  You will have full access to all the videos and materials. You can download transcripts from the presentations and you can view all the videos as many times as you like, when you like.